18 Oct

August 2017 Newsletter
Big Tree Hunting in the Gifford Pinchot Nat'l Forest
Brothers Darryl and Darvel Lloyd, both CFC members, recently wrote a guest blog post for us highlighting some giant trees in the Gifford Pinchot National Forest. They've been searching for and tracking these trees for years and are local experts. Did you know, for example, that the GPNF contains the largest known Noble Fir?
Check out their post here (with plenty of photos). We also want to thank Darryl and Darvel as well as Friends of Mount Adams for supporting the Cascade Forest Conservancy's conservation programs.
Northwest Old-Growth Forest: Carbon Storage Stars
Lush, old-growth, conifer forests are an iconic feature of the Pacific Northwest. Large, magnificent trees and brilliant shades of green bring people from near and far to these forests to recreate. Pacific Northwest old-growth forests are beautiful backdrops for recreation, but they also have an important role in mitigating climate change impacts. The Gifford Pinchot National Forest, which has several areas of low elevation mature and old growth forests, is ranked fourth in the nation for carbon storage. Old forests absorb more carbon than young forests because there is a complex ecosystem, with each plant, animal, and fungi playing a role in carbon storage. As part of our climate resilience blog series, we are highlighting information on old-growth forests and carbon storage presented in our Wildlife and Climate and Resilience Guidebook. Check out the full article here:
https://cascadeforest.org/northwest-old-growth-forests-carbon-storage-stars/
Green River one of America's "Most Endangered"
CFC's Policy and Campaign Manager, Nicole Budine, recently wrote a guest blog post for American Rivers, who just this year designated the Green River as one of the nation's most endangered rivers. This special place is under threat from a mining proposal and we need your help to stop it: www.cascadeforest.org/nomine
Here's the link to the blog post at American Rivers.
Alert – Help Us Stop the Clearcutting Bill!
If you like trees, we need your help. Congress is about to pass the worst forestry bill we have ever seen; a bill that would theoretically allow clearcutting of areas up to 50 square miles and exempt these decisions from almost all public and environmental review. If this makes you angry, please tell your U.S. House Representative what you think about this irresponsible and misnamed bill, HR 2936, the Resilient Federal Forests Act of 2017.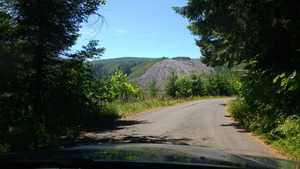 House Republicans already passed HR 2936 through committee, and they are expected to vote this through any day now. We need our Republicans, like Rep. Jamie Herrera Beutler, to reject their party's ill-advised plans, and we must make sure no Democrats end up supporting this bill. Please contact your Representative directly today (phone numbers listed at 
www.contactingcongress.org
), and consider writing a letter to the editor in your local paper, directly naming your Representative – so that your message about HR 2936 ends up directly on his or her desk. Talking points and more info at 
https://cascadeforest.org/defend-public-lands-from-lawless-logging/
Thank you — we need everyone to pitch in to save the future of our national forests!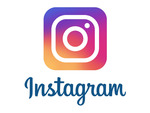 In case you thought we weren't hip enough already, Cascade Forest Conservancy is 
now on Instagram
! We're posting beautiful shots from our favorite places, and encourage members and friends to follow us and share photos. If you visit the Gifford Pinchot National Forest, send us a picture and we'll put it up, or tag us @CascadeForest
CFC Gala is Coming Up: Join Us Nov. 2
Did you know that our fall banquet on November 2 is our biggest and most exciting event of the year? Come celebrate a year of challenges and successes with us on November 2 at the Melody Ballroom in Portland! You'll enjoy delicious food and drink, great deals and pleasant company – all while supporting CFC's important conservation work. Check out the event website here for details and to sign up.
We'll start things with a cocktail reception (open bar!) and silent auction at 5:30, followed by a dinner and live auction around 7:00. The auction is not to be missed. We have dozens of items and our guests are always going home with great deals on outdoor gear, artwork, wine and spirits, vacations, sports and theater tickets, and much more. The proceeds from this event are essential to our conservation programs — if you care about the forests, rivers, wildlife and communities of the Cascades, please consider joining us for this fun evening.